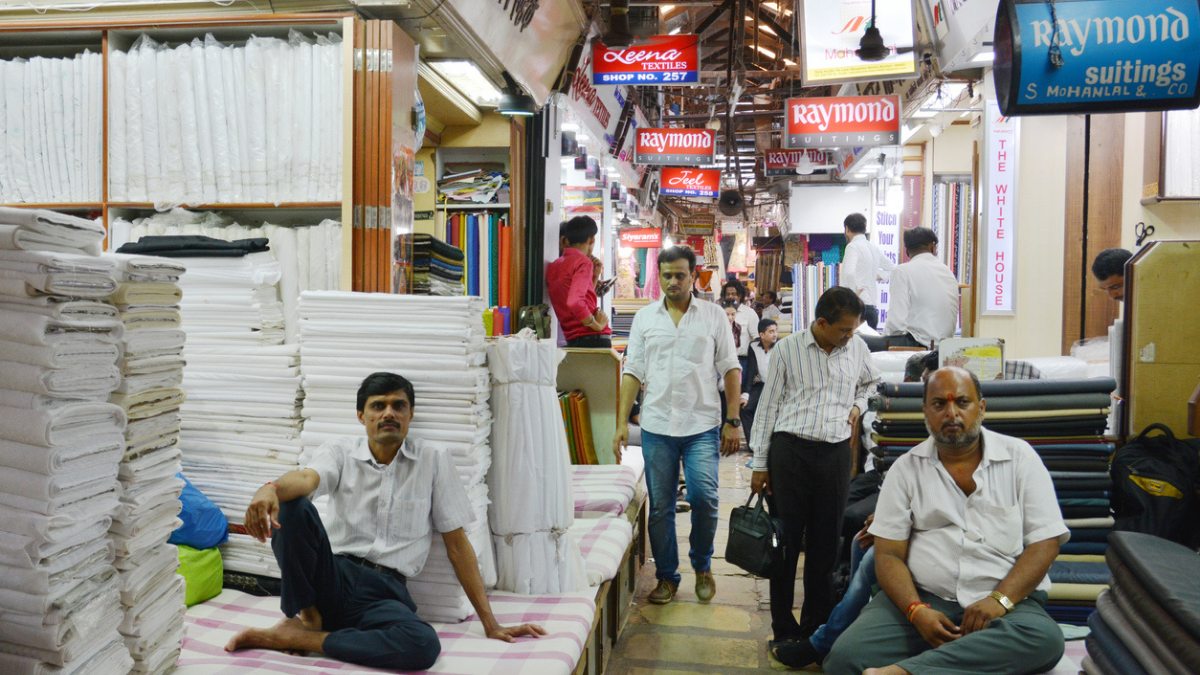 The increasing significance of digitalization in accounting is simplifying the book-keeping process for organizations. Be it tax filing, managing the stocks & inventory, or recording the business transactions, technology is making the work easier than ever. Businesses are very keen to adopt accounting solutions to deeply monitor and manage their business. One such innovative solution is myBillBook App which allows business owners to directly track the business growth and performance on their mobile phones. In order to get more information about this advanced accounting and billing app, Rajeev Ranjan, Editor, Digital Terminal interacted exclusively with Rahul Raj Founder & CEO, FloBiz. Rahul briefly talked about this app and further investment plans to boost business growth. Read below the excerpts:
Rajeev: How does myBillBook App simplify billing & accounting for SMEs? What are the key features in this app that make it unique?
Rahul: myBillBook is a complete mobile-first billing & accounting solution designed to ease the lives of business owners by bringing technological capabilities directly to their mobile phones. It is a simple GST billing, inventory management, and receivables/payables management solution for Android & Desktop users. Also, the app generates critical business reports that help owners make effective business decisions. myBillBook is currently available in English, Hindi, Gujarati & Tamil.
App Features:
Create professional invoices (GST & non-GST)
Make customized GST & non-GST invoices from a vast list of formats & themes, share them with customers easily over WhatsApp
Track and manage stock accurately with features like low stock reminders, item categories & stock adjustment
Record all business transactions such as sales, purchases, quotations, cash & bank transactions, sales/purchase returns on mobile phone
Send automated payment reminders to customers and collect payments faster through UPIs
Detailed business reports
Download and share important reports like GST reports, P&L, stock & party ledger reports
Send business cards & greetings
Share business cards & greetings with your company logo via WhatsApp for improving business relationships
Get 24*7 support for queries related to the app via chat, call or WhatsApp in your language
myBillBook app is 100% safe and secure with automatic data backup. Advanced encryption technology keeps data protected
Rajeev: How many businesses have adopted this app so far? Please share your client base and the industry where these Apps are used majorly.
Rahul: More than 50 lakh SMBs have downloaded myBillBook app across the country so far. Our users are present in metros, tier 1 and tier 2 cities from all states & UTs. Major industries to which our users belong are Electrical & Hardware Equipment's, FMCG, Electronics & Accessories, Garments & Textiles, Agriculture and Pharmaceuticals.
Rajeev: As the app involves critical information about the business, so how do you ensure data security?
Rahul: User data security is always our foremost concern. We have implemented OTP authentication for secure user login. myBillBook also protects sensitive and confidential user data through advanced encryption methods & all our servers are firewall protected, employing the same technology used for online credit card transactions. Furthermore, we use AI-based Google Cloud security to prevent potential cyber threats. In a nutshell, myBillBook is probably the most secure mobile billing & accounting application in India today.
Rajeev: Do this App help in tracking business performance as well?
Rahul: Yes, myBillBook offers more than 20 detailed reports for business owners to track performance & growth. Along with GSTR reports, there are several other reports like profit & loss, stock summary, sales summary, party ledgers, bill-wise profit etc. which come in handy for efficient decision making.
Rajeev: How do you commit to providing the best service support to your clients in case of any glitch?
Rahul: We're fully committed to providing the best technological solutions and customer service in the industry. myBillBook has consistently been one of the highest-rated apps in the business category on the Google Play Store, which shows the love we get from our customers. We also take pride in being able to offer 24*7 customer support through chats, calls and WhatsApp in several regional languages. We also hold weekly Facebook & YouTube Live sessions to talk about product updates and providing tips for better usage.
One of our customers Mayur Agarwal shares, 'It is a simple-to-use app to manage inventory and create invoices. All the other features it provides is amazing. Their help support is also awesome'. – Mayur Agarwal owns Food Foresta. A Pune based Food & Beverage business
Rajeev: What are your business targets by the end of 2021?
Rahul: We have observed a tremendous increase in the appetite for digitization among SMB owners over the last few years, which the COVID-19 pandemic has also fueled. While there is already a push for digital adoption, we're also witnessing the formalization of the SMB sector, as is evident with the rapidly growing number of GST registered businesses in the country. We aim to grab this huge opportunity to expand our user base by at least 7X till 2022 on our existing product, myBillBook, a simple-to-use & powerful GST billing & accounting app. We're also planning to start parallel developments of product & service lines to solve the most pressing pain points of the SMBs and accelerate their growth.
Rajeev: Please tell us about your investment plans to expand your business.
Rahul: We're a high growth product-first company with a mission to help SMBs grow their businesses with the help of technology. We successfully raised our Series A round of $10 million which was led by Elevation Capital and saw the participation of existing investors Greenoaks Capital & Beenext. We aim to judiciously deploy capital & resources for team expansion, capability building and start parallel developments on new product & service lines.
This conversation was initially published by Digital Terminal.