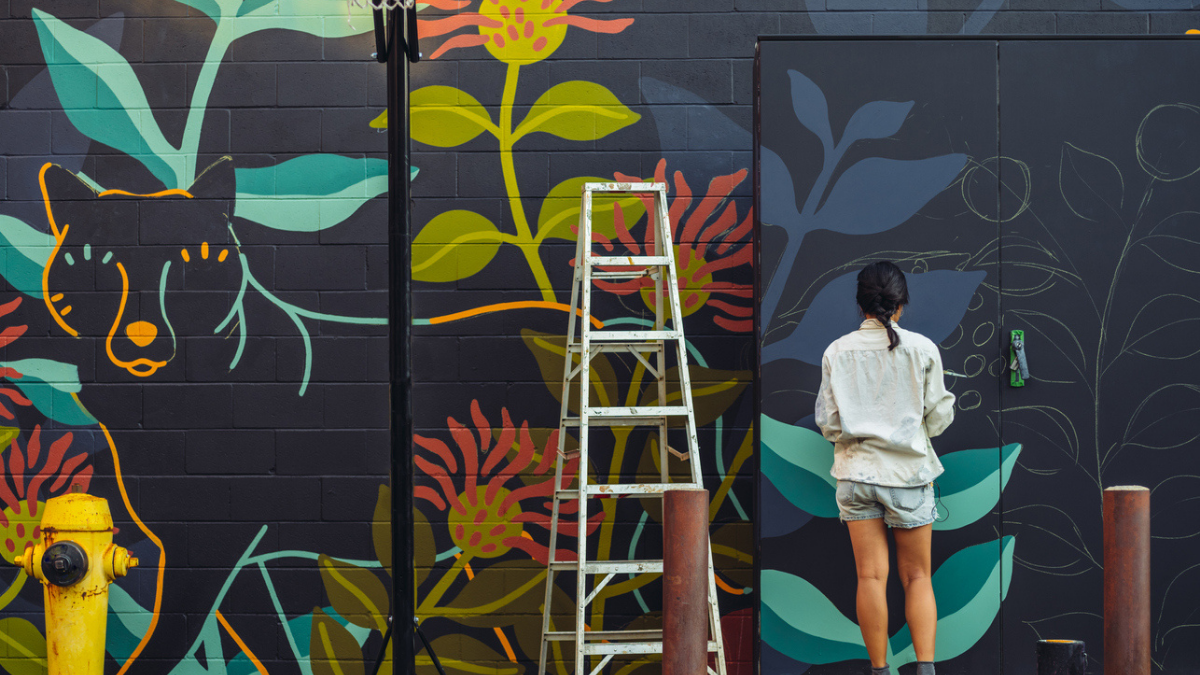 Small and Medium Businesses (SMBs) of India are accelerating economic growth through innovative ideas, technological adoption, and the power of resilience. Although the spread of COVID-19 disrupted lives and businesses across the globe, it also expedited the appetite for digital transformation among businesses, coupled with the increased internet penetration in the market.
Still, nearly 80% of small businesses rely on pen and paper to record their daily transactions such as sales, purchases, expenses, inventory changes etc. For the SMBs to succeed, it is important to digitise business operations like invoicing, tracking inventory, managing account receivables & payables, etc. Instead of spending time on manual paperwork & suboptimal processes, business owners can focus on collecting & analysing data and making strategic business decisions.
There are several simple-to-use and cost-effective software available in the market today that can assist these ambitious SMB owners in taking their first step toward digitisation. In addition, SMBs can also use these new channels to sell online and extend their consumer base, thus increasing their revenue. In this blog, we cover the story of such an SMB owner who has innovated her way out & is riding high on the digital transformational wave.
Box of Whims – A Kaleidoscope of Creativity
Whims mean something ever-changing, unpredictable and eccentric. The founder of Box of Whims, Ms Dvita Shetty, looks to the world for her creative inspiration. She started this small business around three years ago with the thought to explore the space with multiple mediums, such as Illustrations, portraits, resin, and a lot more, without having to worry about fitting into a specific mould.
"Box of Whims is my kaleidoscope of all things arts and crafts," says Dvita.
When asked about the origin of the idea, she said, "Creating art is where I felt I could express myself the best, and it's something I've always been passionate about. I started with making digital portraits and then wanted to experiment with other crafts as well."
"I wanted to be able to share this part of myself that gives me so much joy with others too, be it Painting, a piece of jewellery, photo frames etc. It makes me feel incredibly proud and happy to know that my customers/clients have a part of me with them," she further explained.
This small business currently offers a range of handcrafted gifts such as Digital Portraits, Illustrations, and Resin Crafts, which can also be customised to make them more personal. Recently, Dvita has also added home decor, jewellery accessories, Stationery items, etc., to her catalogue.
Initially, Dvita managed all the business operations using a pen & a dairy, such as orders received, inventory procured, order status (dispatched or WIP). She sent the invoices on Instagram and WhatsApp. Also, the orders were shipped one by one through courier/post services. The whole process was very tiresome. And, during the lockdown period, it became difficult for her to manage all these tasks physically. So, she realised the need to formalise the business operations and started searching for digital apps/software.
Then, she came across myBillBook, contacted the team and quickly shifted her transactions to myBillBook. With myBillBook, she started generating & sharing professional invoices with customers, managing inventory and sending payment links through WhatsApp reminders. Similarly, she started using Shiprocket/Delhivery for doorstep delivery across the country. This digital transformation saved her a lot of quality time that she could utilise to focus on diversifying product lines.
Here's a sneak peek of the super amazing resin crafts made by the Box of Whims!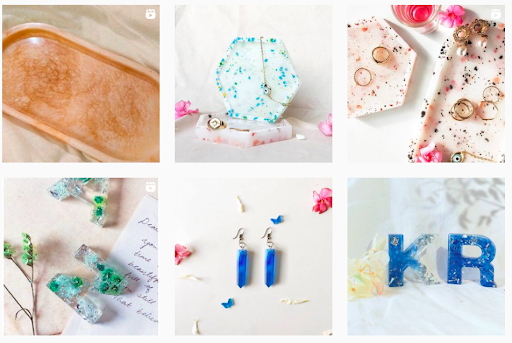 Stay tuned for more SMB stories! If you know someone who is a proud SMB owner, let us know. We would love to share their stories of digital transformation with the world.