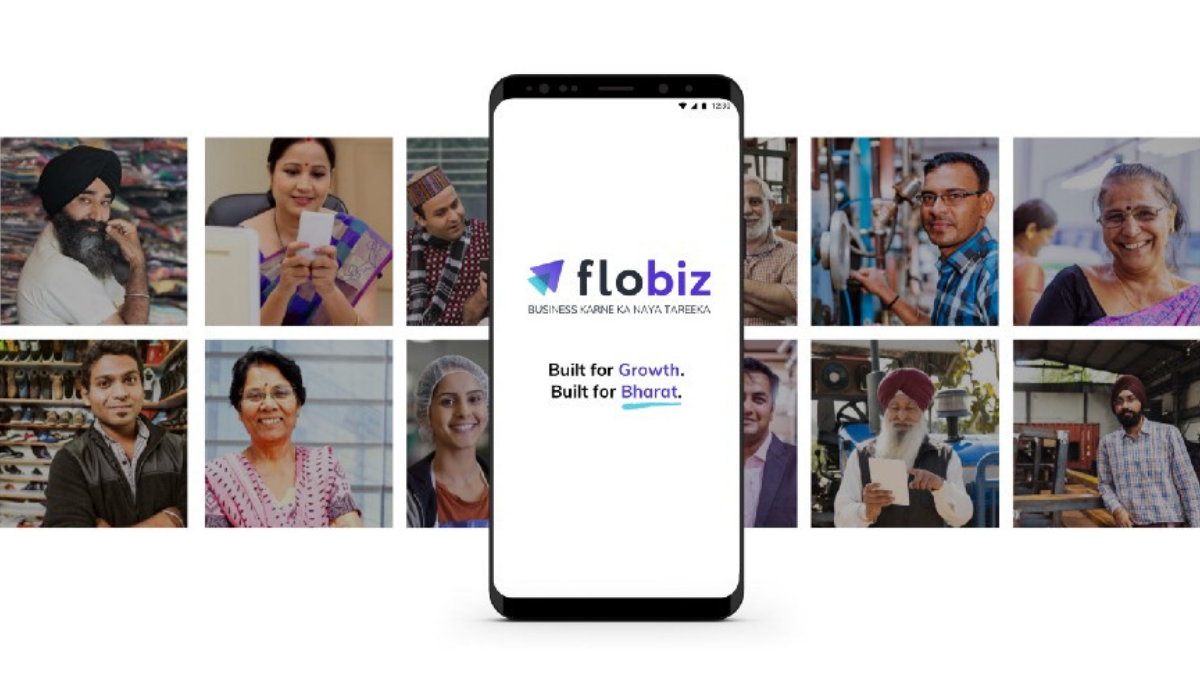 Introducing FloBiz: Neobank for Growing SMBs
Over the course of the last couple of years, we've had an experience of a lifetime. We built a bunch of frontier technology consumer products, became the largest in the industry, raised capital from great VCs and angels, formed extraordinary connections across the world, faced unforeseen hurdles and made a whole lot of hard choices. Interestingly enough, going through this incredibly intense period has conditioned us for our second innings in entrepreneurship. With utmost excitement, I'm pleased to announce our new adventure — FloBiz.
Bharat will unlock a new India
India is one of the world's fastest-growing economies with about $2.9 trillion in nominal GDP, behind only the US, China, Japan, Germany, the UK and France. Growing roughly at 7% every year, the government in India aims to nearly double the size of the economy to over $5 trillion in the next 5 years. These impressive numbers have been made possible, together with India Inc., by a seemingly tacit section — Small & Medium Businesses (SMBs).
These small businesses form the backbone of the Indian economy. Employing more than 40% of the total workforce, they contribute over 35% to GDP, register 45% of total manufacturing output and account for over 40% of total exports from the country. It is therefore unmistakably apparent that the next phase of growth and development in India will be powered by the flourishing of such small businesses. A significantly large chunk of these SMEs are based in Tier II, III and rural setups in the country — which constitute Bharat — and will play a pivotal role in the immediate future. Bharat will unlock a new, bright, opulent and pioneering India.
Meet FloBiz
After months of deep research and first-hand data collection, we drew a complete landscape of the Indian economy. The overwhelming revelations around the fragmented offerings to small businesses kindled a new mission in us. It is a moment of immense pride for the team and myself to introduce you to FloBiz — a neobank for growing SMBs. Methodically designed for small businesses, FloBiz will augment current operative practices employed by SMB owners and help them in implementing data-driven growth strategies. The flagship product, myBillBook is part of a much larger ecosystem in FloBiz, consisting of business utility software, productivity tools, technology products and curated services, built for one specific purpose: to help SMEs grow.
Small contribution to a big dream
There is no better satisfaction than finding a dream to align oneself with. We had been looking for something exciting to work on where technology could have a notable impact. It is an honourable opportunity for the team at FloBiz to strive to contribute, in whatever small way we can, to the dream of 1.3 billion people: a dream of an enterprising India.
We're on a mission to digitise every small business. For decades, the power of software, technology and the internet has eluded this section of the economy, while the developed world embraced it and evolved itself. Completely in line with the government's visionary plans like Make in India, Digital India and Startup India, we aim to infuse modern affordable techniques into traditional businesses.
Open invitation to join the transformation
On behalf of the entire team, I'd like to invite everyone to join us in our efforts to bring about this digital transformation. If you're a small business owner reading this, we'd be delighted to have you try out FloBiz. If you're a professional looking to put your skills to good use, we'd be thrilled to welcome you into our team. If you're someone who'd like to share ideas and provide feedback/insights on what we're trying to do, we'd be eager to learn.
Together, let's Build for Growth and let's Build for Bharat!